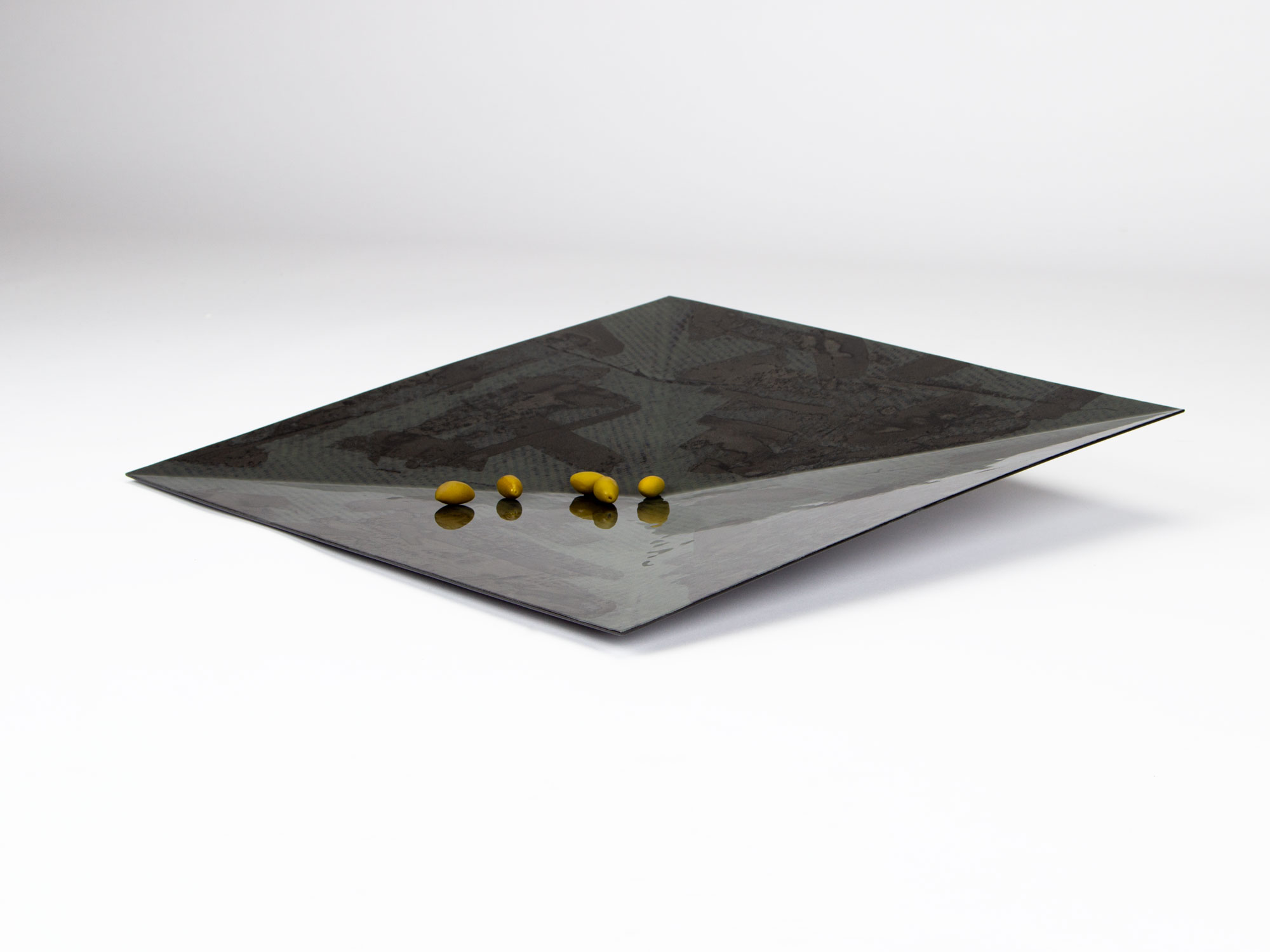 Square Centerpiece in Lachesi
A modern jewel for the contemporary home, this square centerpiece is a stunning addition to a console or dining table. It is part of the Hat collection, which was inspired by the dynamism of Alexander Calder's kinetic sculptures.
The centerpiece is crafted of unique materials that make each piece a one-of-a-kind object of art. In this case, aerospace resins are dripped over Frisoli Lachesi, an exclusive mix of carbon fiber and fiberglass developed by Frisoli, creating mesmerizing patterns over the slanting surface of the piece. This piece can be displayed along with others in the same series for a striking effect.
Materials
Carbon fiber, fiberglass, aerospace resins
Dimensions (cm)
60 x 60 x 5
This piece can be personalized or customized to meet the needs of our clients
Data Sheet
Make a request