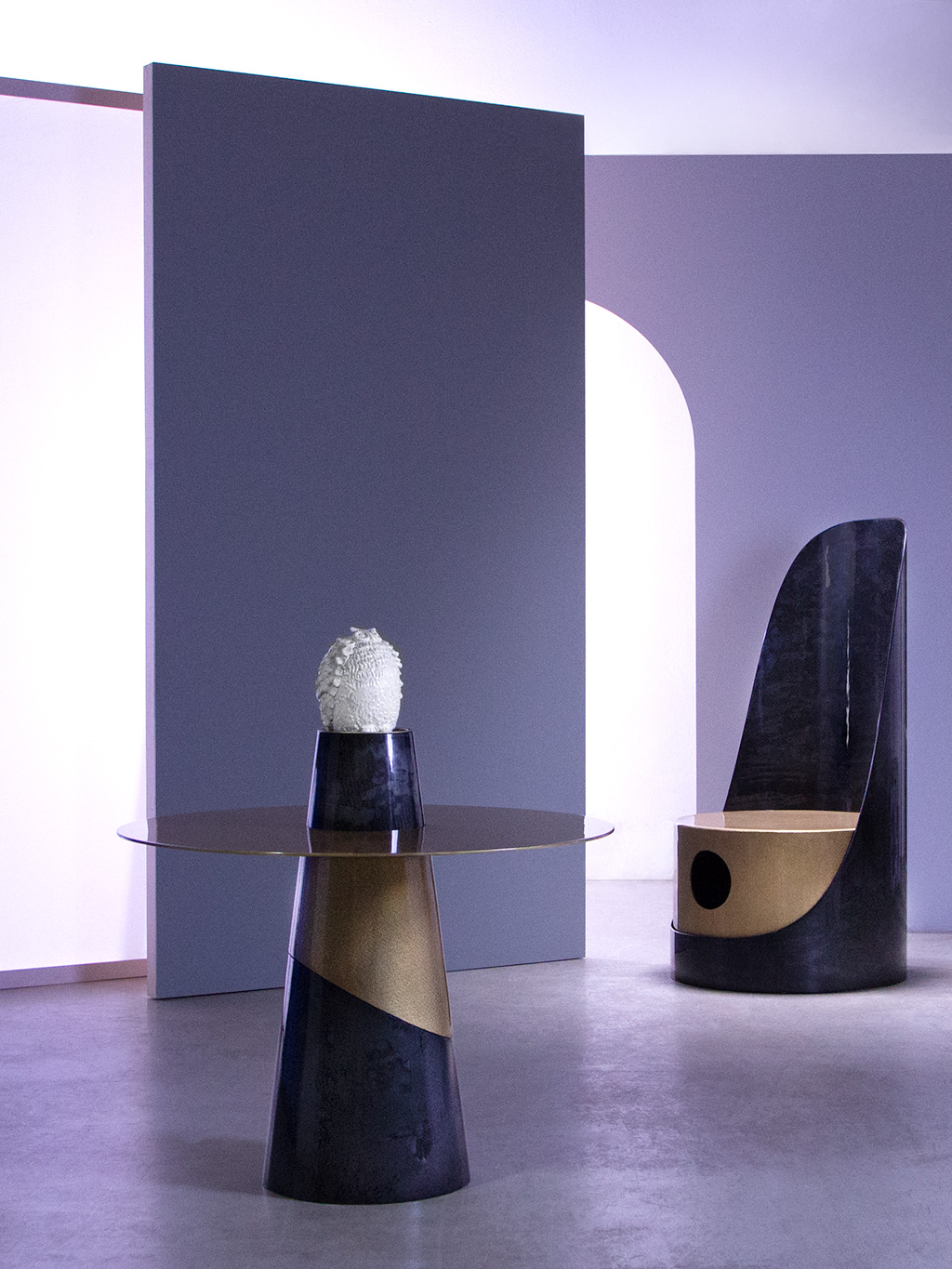 Invariants
The Invariants collection is inspired by the artist, Gabriel Orozco's, obsession and inspiration with the circle. The objects are, in fact, a set of full and empty spaces defined by circular shapes.
To not contaminate the linearity of the pieces circular silhouettes, there are no junctions or screws to interrupt the figures; the creations are completed by overlapping their components.
The linearity and the symmetrical elegance of the pieces interact with the spaces creating playful and unique atmospheres, focal points of contemporary living rooms and taverns. The creations are made using the materials Penelope, Artemide, Cloto and Lachesi.