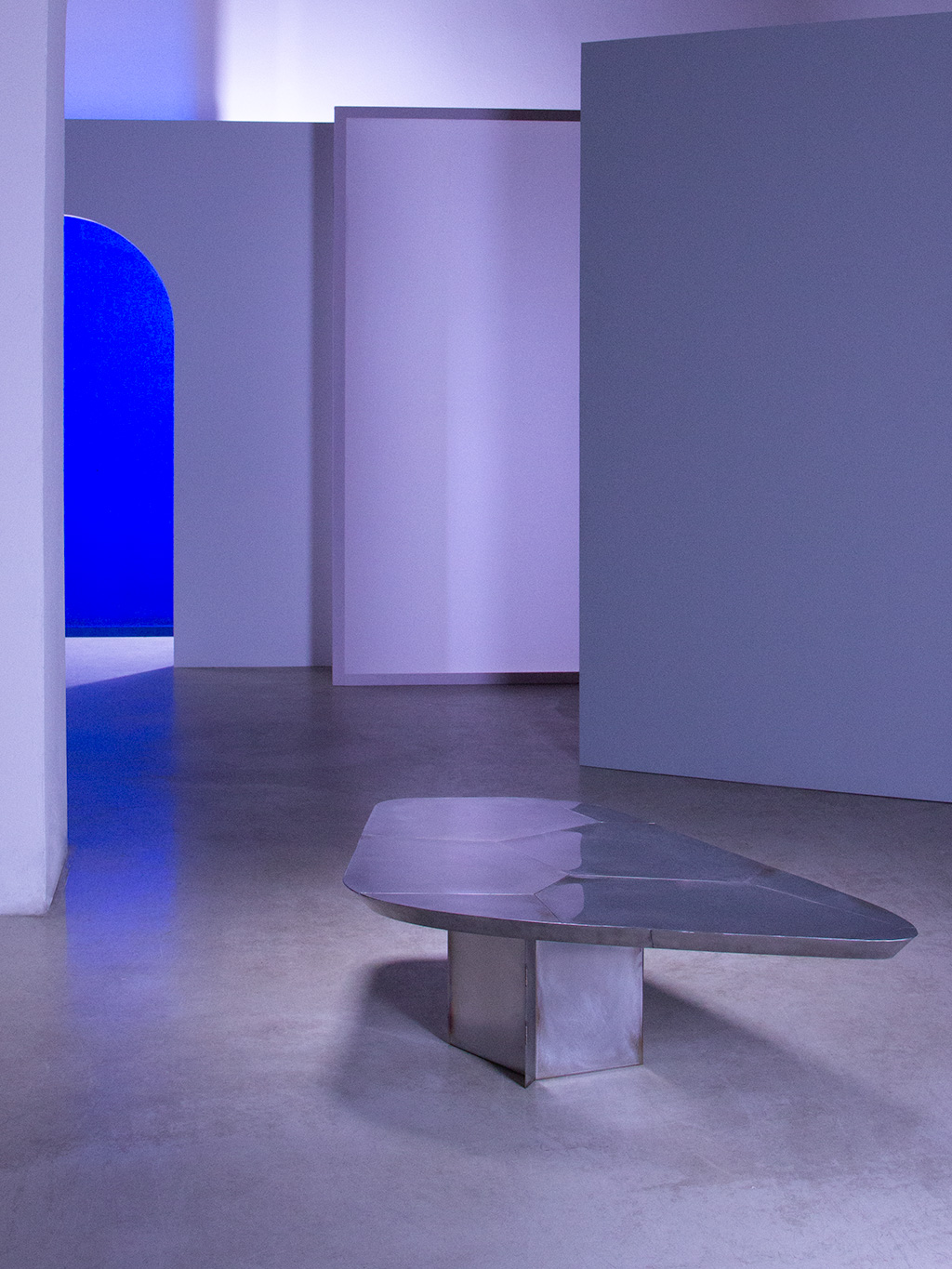 Thinking Klein
Thinking Klein is a series of unique pieces inspired by the French artist Yves Klein. The collection mixes the proprietary material Yves with brushed steel. Yves is a unique material whereby the stunning shade of deep blue—the International Blue Klein—is combined with fiberglass and carbon fiber.
The entire collection embodies the concepts of spirituality and freedom following Yves Klein's beliefs. He wanted his art to be a meditative and relaxing experience for his audience, and so are the Thinking Klein collection pieces. The artist's blue is the perfect representation of meditation, peace and freedom.
The tables are entirely handmade, both the steel structure and the top are uniquely crafted by hand, and their finishing is done as the last step in production, making each piece an absolute one-of-a-kind.