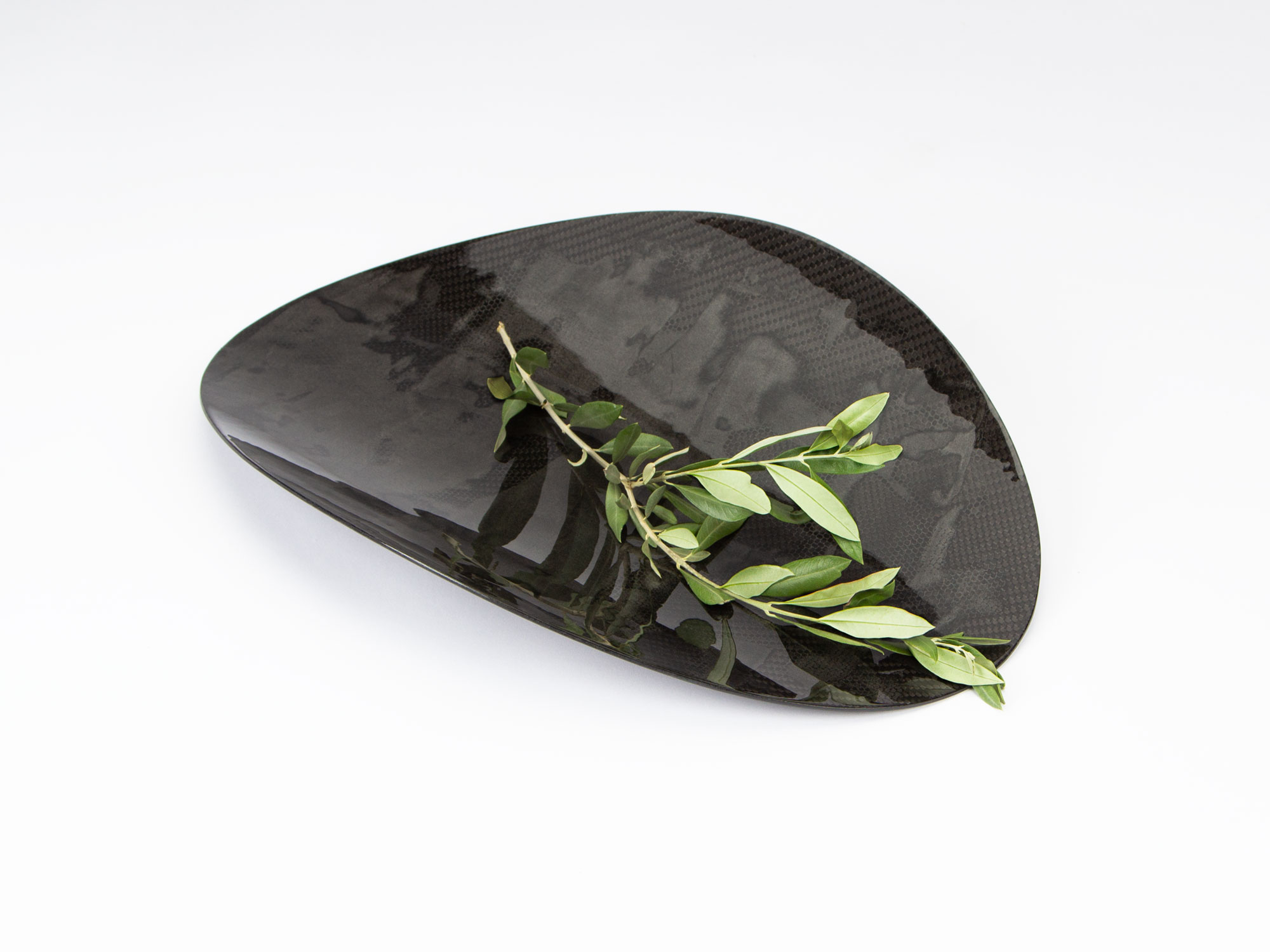 Oval Centerpiece in Cloto
Inspired by the dynamic sculpture designed by Alexander Calder, this sophisticated centerpiece is part of the Hat collection. It is crafted using Frisoli Cloto, a particular type of carbon fiber made by Frisoli in which parts of aerospace resins are dripped to create stunning black patterns over a dark grey background.
Displayed on top of a console or dining table, the Oval centerpiece will reflect the surrounding light to create an elegant ambiance. It will enrich a minimalist and contemporary home decor with its simple silhouette.
Materials
Carbon fiber, aerospace resins
Dimensions (cm)
60 x 40 x 5
This piece can be personalized or customized to meet the needs of our clients
Data Sheet
Make a request